The One Thing - A Book Review
"A surprisingly simple truth behind extraordinary results."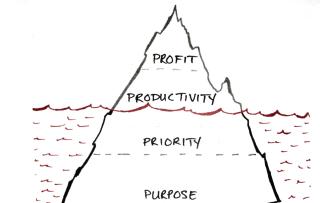 Wes Kennison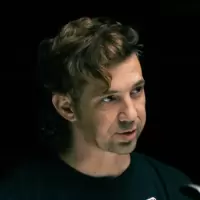 The One Thing is a super powerful paradigm for aligning outcomes to purpose, it's been so effective for me that I wanted to write a summary of the book.

CHAPTER 1: THE ONE THING
Despite having the same amount of time each day, some individuals manage to accomplish more than others. Why do some excel and others do not, even if they multitask? The secret is to concentrate on one thing, the most important thing, and narrow your focus. Success is more likely to be achieved by pursuing one thing until it is accomplished, rather than attempting multiple things and failing to succeed at any.

CHAPTER 2: THE DOMINO EFFECT
The domino effect is incredibly powerful, starting small and growing until it's unstoppable. To achieve success, prioritize and focus all energy on the most important thing, which creates a chain reaction of positive results. Successful people know life is not as easy as knocking over dominos, so they prioritize daily to create the effect.

CHAPTER 3: SUCCESS LEAVES CLUES
The ONE thing concept is prevalent in many aspects of life. Major companies like Starbucks prioritize coffee, while KFC values their secret recipe. Everyone has a skill or passion that distinguishes them from others. It's important to discover what that one thing is, even if you are not skilled in other areas.

CHAPTER 4: EVERYTHING MATTERS EQUALLY
Equality of task is a falsehood that many believe. When there are too many tasks in a day, it's essential to prioritize them as some are more important than others. Rather than focusing on staying busy, prioritize productivity by going small. Identify the most important task through continuous questioning and extreme focus until only one remains, allowing for better understanding and achievement of goals.

CHAPTER 5: MULTITASKING
Multitasking is a misconception that hinders success. It's better to focus on and excel at one thing than to attempt multiple tasks and fail at all of them. Multitasking is distracting and frustrating, as it's difficult to juggle many things at once.

CHAPTER 6: A DISCIPLINED LIFE
The idea that successful people lead a strict, disciplined life is a misconception. Discipline involves training your mind to do things until they become a habit. Building habits takes time and should be done one at a time. Successful people aren't superhuman, but they do build habits that train them to be successful.

CHAPTER 7: WILL POWER IS ALWAYS ON WILL-CALL
Timing is crucial for utilizing your limited willpower effectively. Use your willpower on the most important task when it's at its maximum, rather than dividing it among trivial tasks. In addition, ensure that you're at full strength by taking care of yourself through proper nutrition and self-care.

CHAPTER 8: A BALANCED LIFE
Many people believe that balance is the key to success, but it is a myth. It's best to separate work and personal life into two distinct categories rather than trying to balance them. To counterbalance work, focus on the most important thing and disregard the rest. To lead a fulfilling personal life, address different areas that require attention and balance them accordingly.
CHAPTER 9: BIG IS BAD
The belief that big is bad is a common misconception that hinders success. To excel, one should aim higher and think differently, not restricting themselves to easily available options. Failure is part of the process, so it's important to be bold and not fear it.
CHAPTER 10: THE FOCUSING QUESTION
To achieve something significant, asking questions is crucial because it leads to great answers. The first domino that could propel you to success can be found by asking questions. There are two forms of the focusing question: the big-picture question and the small-focus question. The former helps in constructing a vision and direction for your life while the latter helps in focusing on what's most essential to you.
CHAPTER 11: THE SUCCESS HABIT
Established habits are difficult to break. To make something a habit, start by believing in it and asking the focusing question regularly. Even if it takes time, keep asking yourself. Use reminders if necessary and surround yourself with positive people.

CHAPTER 12: THE PATH TO GREAT ANSWERS
The focusing question is key for understanding what is necessary for success. It can also serve as a goal. By questioning how to achieve something, the answer becomes clear. When setting goals, challenging ones help to push beyond the comfort zone, whereas easier goals just check things off a list.

CHAPTER 13: LIVE WITH PURPOSE
To find happiness, you need a purpose in life, which can't be achieved by merely pursuing it. Discovering what motivates you daily is crucial in determining your purpose, or "Big Why." This doesn't have to be weighty, but rather a driving force behind your actions.

CHAPTER 14: LIVE BY PRIORITY
Priority and purpose are closely related. With a clear purpose, it becomes easier to determine what needs to be done, and you can train yourself to take action without hesitation. Similarly, making that ONE thing a priority can help you achieve it. While there may be multiple priorities on any given day, questioning yourself and determining the most important task can help you stay on track. Additionally, setting future goals with a priority in mind can help you identify the most important goal to pursue.
CHAPTER 15: LIVE FOR PRODUCTIVITY
Productivity is often overlooked, but it can lead to exceptional outcomes. Clarity is essential for achieving success and productivity in any area of life. When you have a clear purpose and priorities, it becomes easier to focus your energy and resources on the most important tasks. Clarity helps you to identify the ONE thing that is essential for achieving your goals and to avoid distractions that may hinder your progress.To effectively use the ONE thing approach, it's important to continually evaluate your thoughts.

CHAPTER 16: THE THREE COMMITMENTS
To achieve extraordinary results, it's important to focus on one thing and aim to become an expert in that area. By committing to being the best at something that's important to you, you'll naturally be on the path to success. It's important that your expertise serves a purpose, as having a clear purpose will motivate you to think creatively and explore new opportunities that may not have been available if you settled for less. You should also take ownership of both your successes and failures.

CHAPTER 17: THE FOUR THIEVES
Unable to say "No"
–Being unable to say "no" can have a negative impact on your productivity. When you are frequently presented with requests that divert your attention from your top priority, it's crucial to learn how to decline and prioritize your main goal. Saying "yes" to one thing implies saying "no" to something else, and such decisions can have a significant impact on your ability to accomplish what is truly important.
Fearing chaos
– Focusing solely on your ONE thing can lead to unexpected challenges as you may be neglecting other important areas of your life. Nonetheless, if you remain committed to your top priority, you should be able to overcome any obstacles that arise along the way.
Poor energy levels or health habits
– It is important not to take on more than you can handle as it can negatively impact your health and energy levels. In order to achieve your goals, it is crucial to maintain good health habits and take care of your body.
Wrong environment
– Surrounding yourself with a supportive and positive environment can be crucial to achieving your ONE thing. Being around people who align with and support your goals can make the journey much smoother and more enjoyable. On the other hand, negative or unsupportive people can create unnecessary roadblocks and hinder your progress. Therefore, it's important to carefully choose your environment and the people you surround yourself with.
Read more about it here:
https://the1thing.com/book/