Post Production Supervisor + Post Production Pipeline
"Post Production Supervisor", the role you might not know you can't live without.
A well built Post Production Pipeline makes the project smoother for the agency, the client and the artist alike.
Wes Kennison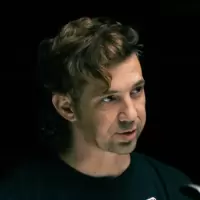 This article is the kickoff to the post-production focused content that I'll be making moving forward, so my main goal here today is to establish what I mean when I talk about "Post Production Supervisor" and "Post Production Pipeline".

My first experience with a Post Supervisor came at the perfect time in my career.
I had been honing my motion design and VFX chops for years.
Then a project
that would turn into a turning point in my career landed in my lap, and while I had the chops to art direct and creative direct, the actual execution of overseeing animating everything was something I was only about 75% of the way ready for. Enter my now homey Andrew Embury of
Yellow Lab
. An absolute sweetheat of a human being with a fierce technical acumen and super sharp perspective, he came in and oversaw production on the first 25 and paved the way for me to be successful in producing 75 more, in the middle of a global pandemic, with a team of local and global talent. We also imagined, designed, shot, and animated
40 additional titles
in a totally different style, in the same timeframe. Made possible by? You guessed it, a robust Post Pipeline.
But, my dear readers,
here's the rub:
Whether you're
in house, at an agency, or freelancing as a motion/VFX artist, you don't know you need a Post Supervisor on the project until you've experienced working with a good one.
In simple video projects, the pipeline is simple. For example, on an average corporate video project, a pipeline would loosely look like the following;
Footage > Edit > Design > Animation > Color > Finishing > Delivery.
But in a project where every shot has layers upon layers
of source material, all being produced by different teams in different software packages,
a more structured and layered set of procedures is required
if things are to be cohesive and unified and in line with the intention of the project
.
Enter the Post Pipeline and Post Production Supervisor.
There are a myriad of ways to break down and describe the nerdery of a given pipeline, but suffice to say that
if the details of the [CLEAN AND ORGANIZED] pipeline can be a consideration in the [INHERENTLY MESSY] concept and story development phases; the quality of what's being produced is exponentially elevated, and timeline challenges can be more easily vanquished.
Here
are
some
pipeline
diagram
examples
.
The "Big Girl Pants Pipeline" (I just made that up, go with me) is a mainstay in video grame production, animated movies by the likes of Pixar and Disney, and VFX heavy blockbuster features. These pipeline instances are incredibly robust and feature entire teams dedicated to single pieces of the process, which evolve considerably around pipeline tools and infrastructure, and run for years at a time.
For all intents and purposes, this would be considered "doing it right" in that the people working in these situations are some of the best in the world, or are they? ......
Next down the line would be the leaner pipelines that are quickly spun up for commercial projects by the likes of design driven animation and VFX centered studios like
Buck
,
the Mill
,
ManvsMachine
, and
Scholar
; to name a handful. These are my favorite examples of the Pipeline in action because they're typically engineered for a single use purpose, often in very tight timeframes and will multiple hats being worn by each member.
Scrappy but robust, a beautiful combination.
And lastly, there is the version of the pipeline that I oversee, which is even scrappier because I typically touch every shot at some point in the process.
With more complicated shots come more complicated workflows, and being able to don the Post Production Supervisor hat is paramount to success.
In the absence of a firm grasp of how to marry the technical requirements of the project with the delightful parts that make it valuable in the world, higher production value video content will always be elusive.
In my view a good Post Supervisor pushes buttons; eg
works IN the pipeline
.
When you have Pixar money and Pixar timelines and Pixar pipeline tools and Pixar institutional expertise and available pipeline infrastructure then yeah, Supervisory roles can be more hands off. But for scrappy commercial projects looking to do great Post Production focused work, in less than ideal circumstances pertaining to timeline, budget, and available talent, everybody's got to play.
This approach isn't for everyone, but it's served me incredibly well in my career. If you're interested in learning more about the intricacies of motion graphics, design driven animation, and VFX driven work, then stay tuned by signing up for updates below.